Last Saturday morning, a Malaysian disabled man has been praised for his kindness when he left his wheelchair in order to rescue a small kitten that was stuck in a storm drain – with no possibility of escape.
30-year-old Abu Fathiyyaturahma Menk Abdun Mujtahid is a paralympic athlete. He and his disabled friend were on their way to the nearby Kota Kinabalu Sports Complex when they spotted a kitten stuck in a drain, struggling to hold onto the concrete barriers. The poor creature was already drenched, Abu wrote in Malay.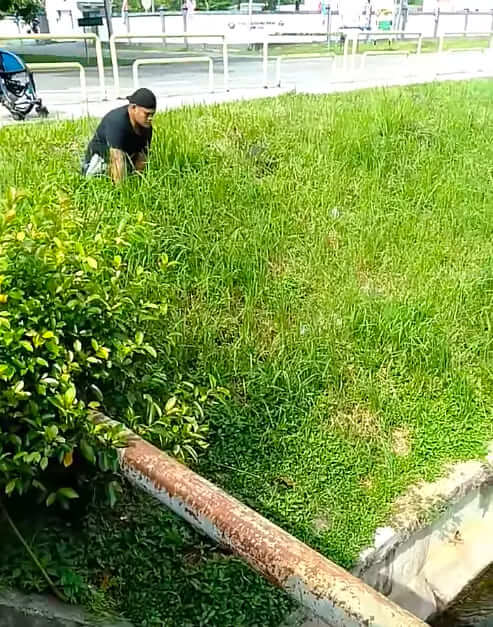 Although Abu is unable to use his legs and the odds are stacked against both of them, he didn't hesitate to get out of the wheelchair to help the stranded cat. Abu carefully reached his arm down, picked up the kitten away from danger and moved it to safer place. The kitten appeared to be fine, so she happily left him and went about her business as soon as Abu set it down on the grass.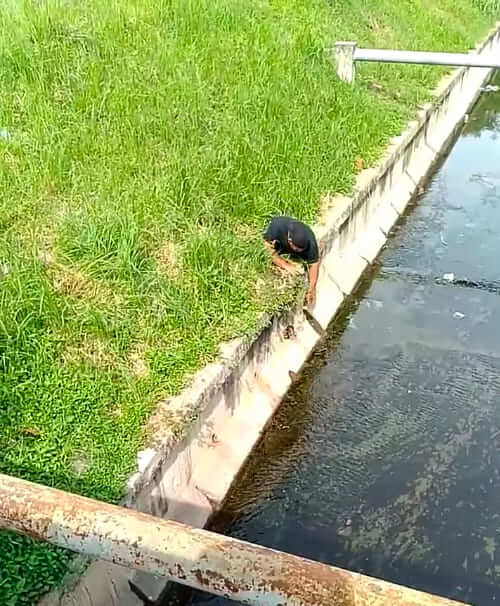 His friend, who has a prosthetic leg and could not climb down, managed to film the moment that Abu rescued the kitten.
Watch the heart-warming moment Abu put his own life in danger to save the kitten.
Pagi td masa dalam perjalanan p kompleks sukan likas kami ternampak sekor ank kucing yg terjatu dalam longkang besar sedang berpaut kuat d dinding lokang dengan basah kuyup ntah dari bila lg dia d situ sy pun cuba naik kan kucing tu keatas alhamdulillah kami dpt bantu dia naik :)Ps. Sahabat sy yg merakam video ni juga Seorang oku pengguna kaki palsu dia tidak boleh turun utk slamatkan ank kucing tu jd sy buat kputusan utk turun slamatkan ank kucing tu

Posted by Abu Fathiyyaturahma Menk AbdunMujtahid on Saturday, August 10, 2019
Abu shared the clip of the heartwarming scene and recounted the incident. Everyone praised him for his altruism and for rescuing the cat despite the dangerous circumstances.
If you love this story, feel free to share it with your friends and don't forget to let us know your thoughts in comments.
H/T: Akhiy Menk