According to the Volusia County Sheriff's Office in Florida, a raccoon burglar was caught red-handed after he broke into a local high school's vending machine to find leftover treats.
The raccoon had gained entrance to the vending machine, but things didn't exactly go according to plan. He was trapped in the machine and wasn't able to escape. The police were called to the scene and the masked bandit was "apprehended."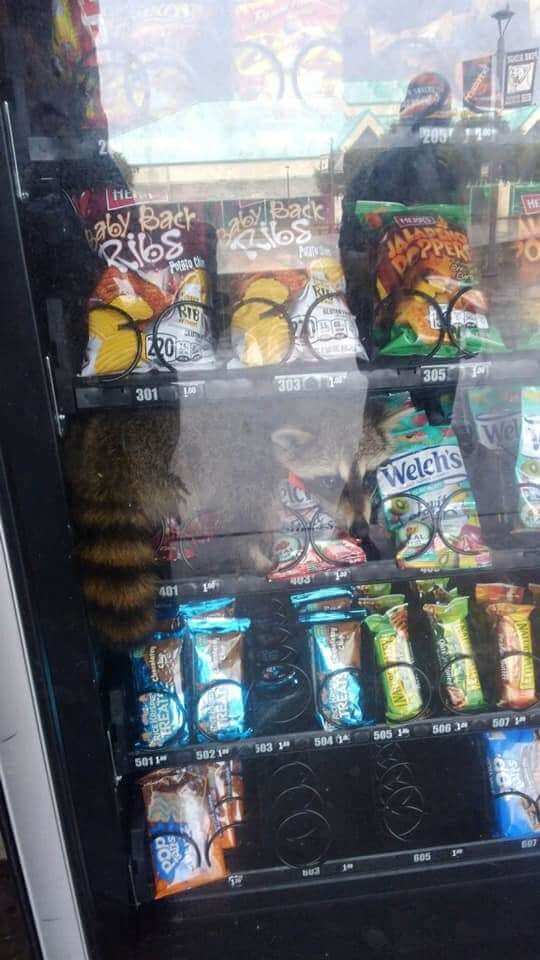 Image Credits: Volusia County Sheriff's Office
"This gentleman was apprehended today while committing a burglary of a vending machine at Pine Ridge High School," the police wrote on Facebook.
Fortunately for the raccoon, the police decided to let him off with a warning, and no charges were filed. They opened the vending machine door and escorted him back outside with care.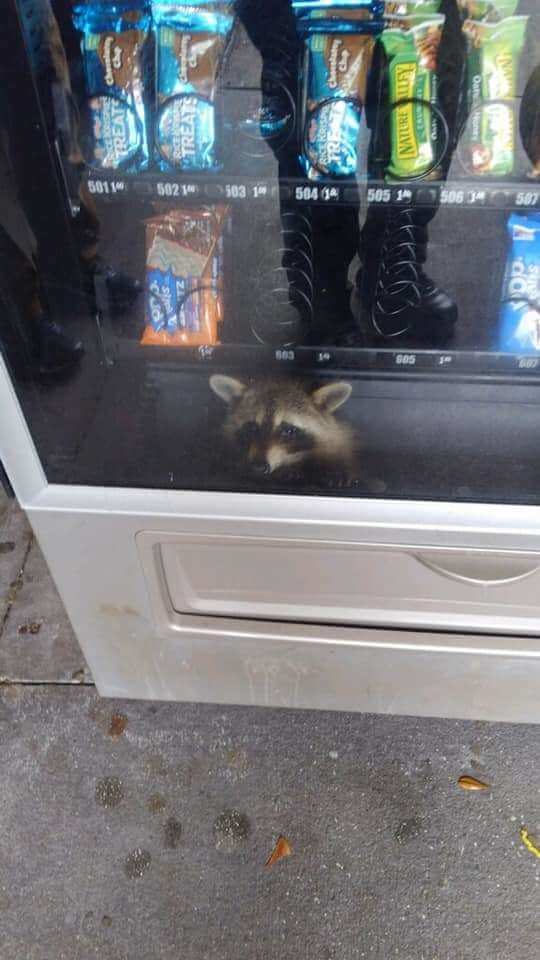 Image Credits: Volusia County Sheriff's Office
"What they did was put the vending machine on a dolly and wheel it to the back of the school," Andrew Gant, spokesman for the sheriff's office, told The Dodo. "Then they opened the door and the raccoon ran to freedom on his own. They didn't want to freak him out."
Although it is unknown how many snacks he had consumed, this little crime has actually made his kind all the more endearing to authorities. Deputies are happy to announce that the raccoon left the vending machine. "We're glad he's OK and free to get on with his next adventure."
Please share this sweet video with your friends and family members!
H/T: The Dodo