A video recently released by the Zhengzhou Zoo in Henan Province shows a Columbian white-faced Capuchin using a rock to smash the glass wall of its enclosure in an attempt to escape.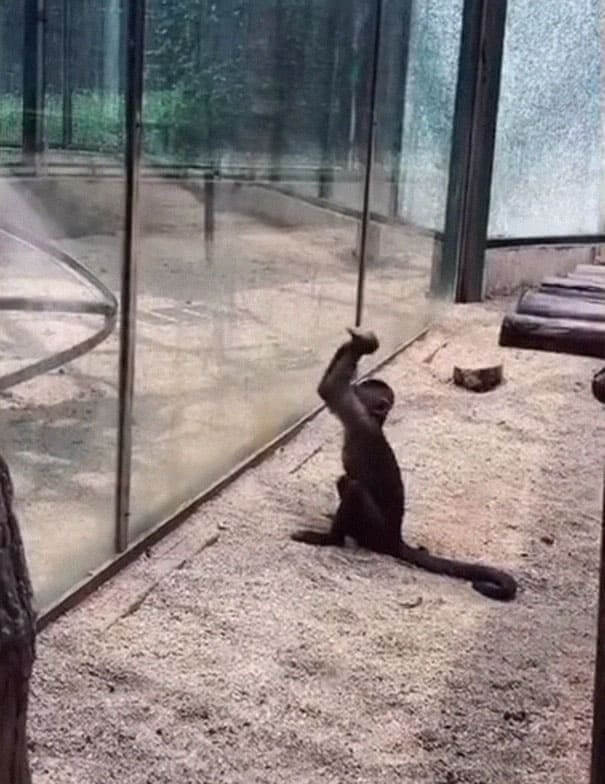 Image: AsiaWire
Visitors to the zoo were witnesses to this amazing sight, but they weren't the only ones surprised. The monkey was frightened by what it had done and ran from the enclosure. But later, it went back to see admire his vandalism by touching the glass.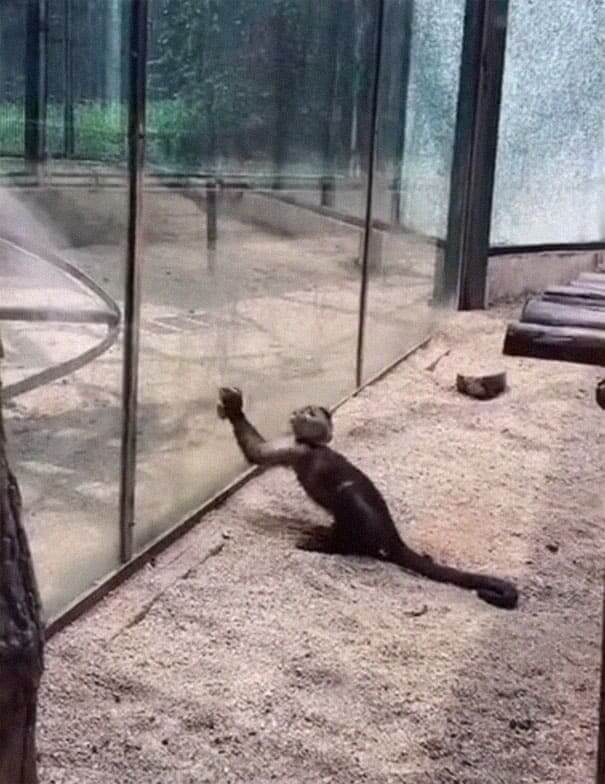 Image: AsiaWire
"The monkey was sharpening the stone, then it started hitting it on the glass. The monkey scared itself away, but it came back to take another look and even touched it," Mr. Wang, one of the tourists that witnessed the sight told Daily Mail.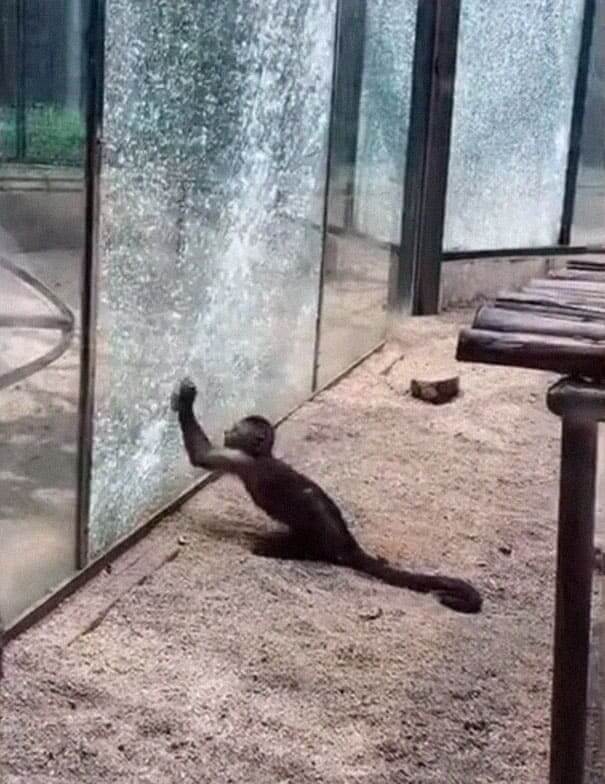 Image: AsiaWire
The zoo's staff said this monkey is unlike other monkeys. This one knows how to use stones to break walnuts while other monkeys just know to use their mouths and bite them. However, it had never hit the glass before though. This was the first time.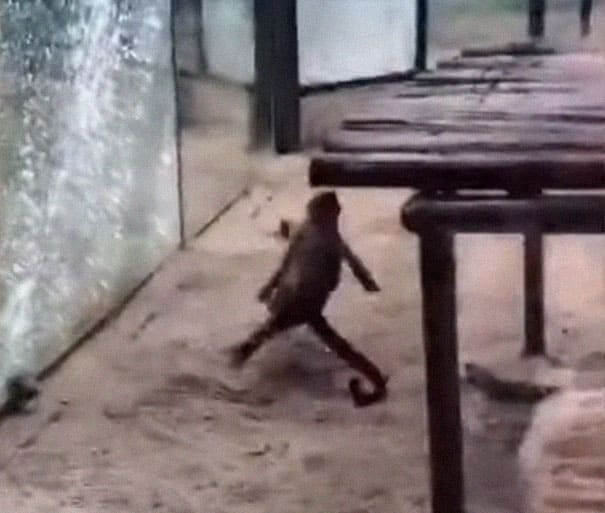 Image: AsiaWire
After the incident, the rocks and stones in the enclosure were reportedly cleared off. "It's toughened glass, so it would never have got out. After it happened, we picked up all the rocks and took away all its 'weapons'," the staff said.
Well, at least one monkey has figured out what they have to do to escape from zoos. But I'm pretty sure others will soon follow suit.
Do you think that zoos are a humane way for the public to see animals? Feel free to share and let us know your thoughts in comments.
H/T: Daily Mail