Seven years ago, when Robert decided to move from California to Ohio, his plans were postponed due to the missing of his beloved friend, the cat named Chebon. Their friendship was special, and they were simply inseparable. For this reason, Robert put off his relocation to stay and search for his cat.
He informed friends and contacted local animal organizations and shelters to call help. But after a year with no luck and no results, he had to move on. He was totally broken and lost the hope that might someday reunite with his 12-year-old cat.
Seven years had passed since Robert had last seen Chebon, so he thought that he lost his cat forever. But good news arrived and the impossible happened. Earlier this month, he received an unexpected call that left him in shock: Chebon was alive. At first, Robert was afraid there was some kind of mistake. But it wasn't.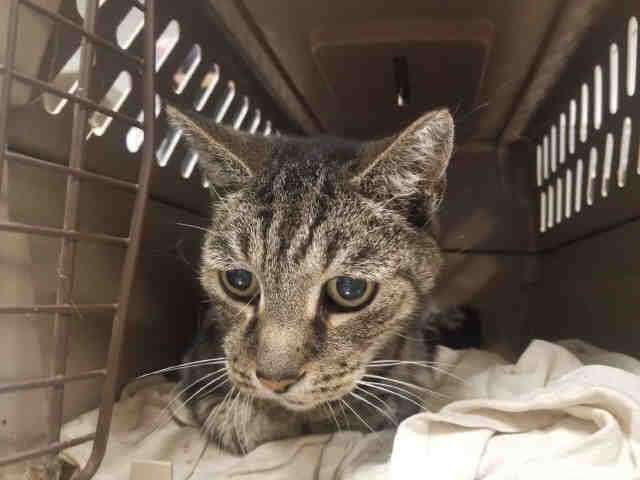 Image Credit: The Dodo
A kind woman spotted Chebon sickly-looking on the side of the road and took him to a local vet. Thankfully, despite living on the streets for many years, Chebon was surprisingly healthy. Employees checked the microchip and then found out the owner was Robert. They also discovered that he was, in fact, 19 years old.
Robert immediately booked a flight to Los Angeles and drove up to Camarillo Animal Shelter. After arriving at the shelter, he was brought into a private room. When he opened a cardboard box that contained his kitten, tears of happiness immediately poured in.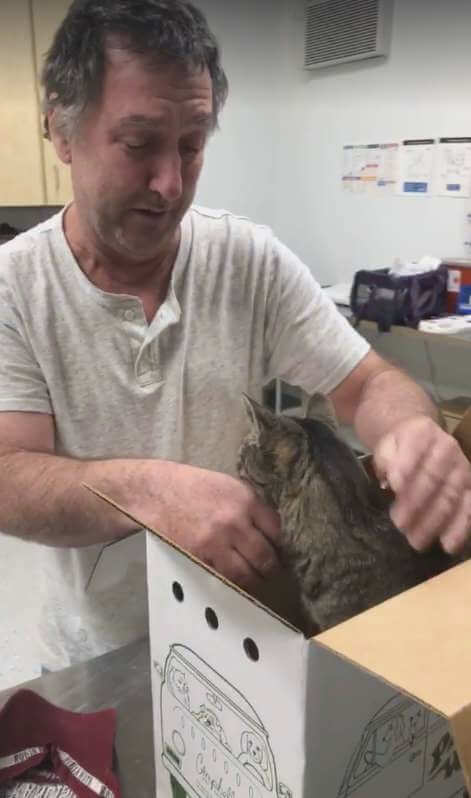 Image Credit: The Dodo
Robert was so emotional that he immediately started crying. And there wasn't a dry eye in the room. At first, Chebon was stunned, but then he realized it was his owner. The cat climbed out of the box and hugged his dad with his paws as if he knew he was finally safe.
"Everyone in that room — there was another animal control officer and she was crying, I was tearing up," Randy Friedman, marketing manager for Ventura County Animal Services, told The Dodo. "It was amazing from beginning to end — and it was all because of a microchip."
Watch the emotional reunion here:
https://www.facebook.com/VCAnimalServices/videos/564556727629203/?t=0
"At one point, [Chebon] hugged him, and Robert just started bawling," Friedman said. "You don't see that in cats too much … It was just so touching."
Now that Chebon is finally back home where he belongs, he can spend his final years in comfort. And of course, the two will never let each other go ever again.
How would you react if you managed to find the missing pet? We are sure just like Robert. If you love this story, please share it with your friends and family members!
H/t: The Dodo