16. The horse made it very clear that he had no intention on sharing his human.
17. "My 7yr old girl that I rescued 4 years ago waiting ever so patiently for my 79yr old Grandma to fix one of her favorite toys."
18. "My 1-year-old pit bull sleeps with my toddler every night. He knows his place is by her side."
19. "My dog broke while holding him and giving him many belly rubs."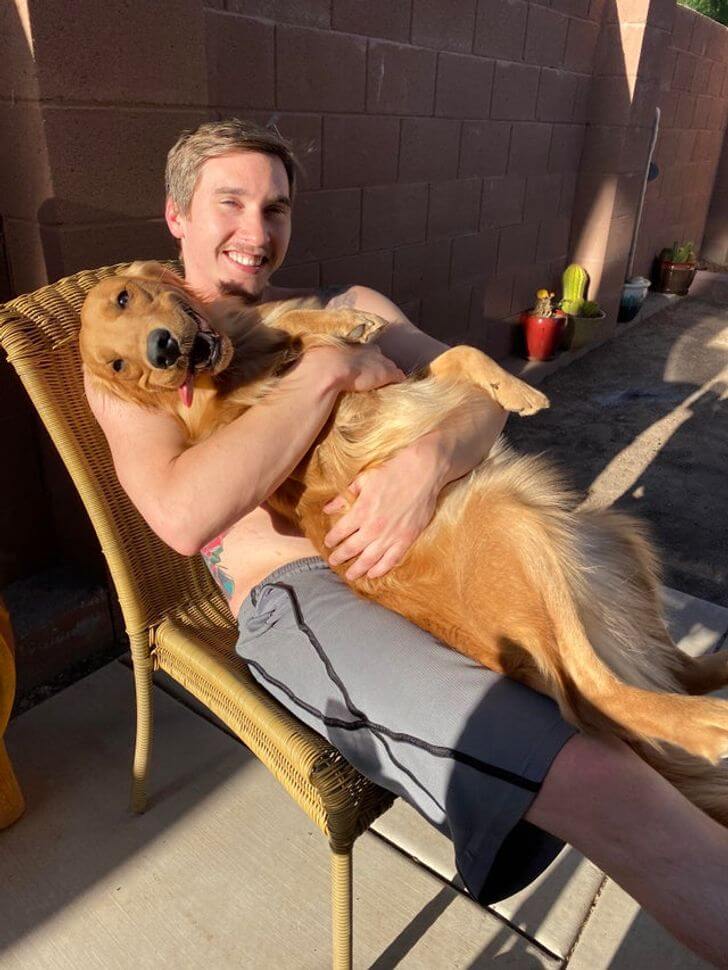 20. This is a year apart. Last year when I found this little guy walking the streets and today getting cuddles.
21. "In my hometown , this dog pushing his owner."
22. "When I met an old soul-friend in a monkey's body"
23. "We adopted an 11-year old cat from a Chicago shelter. He and my 13-yo daughter fell in love. This is them after she got back from a week at camp."
24. "So I've been feeding the squirrels lately and this is what I saw at my door when I woke up."
25. "My sister and her family are going on a trip. My niece was concerned that their cat would be lonely, so she made him a friend with a lap to sit on."
26. "Milly found someone she wants to be with all the time."
27. "My wife wanted a cat but I didn't, so we compromised and got a cat. Two years later the cat follows me everywhere and gets very upset if she can't."
28. "I met a ball of love."
29. "My 92-year-old grandpa just made a new friend."
30. "This is Leo (Leonidas) and we've been besties since 2012. He was born under my stairs, and I rescued him. We love each other very much."