On Sunday, wildlife authorities in West Bengal raided a market in central Kolkata where protected animals are sold illegally and rescued around 550 protected Indian birds including parakeets, Asian koels and hill mynas.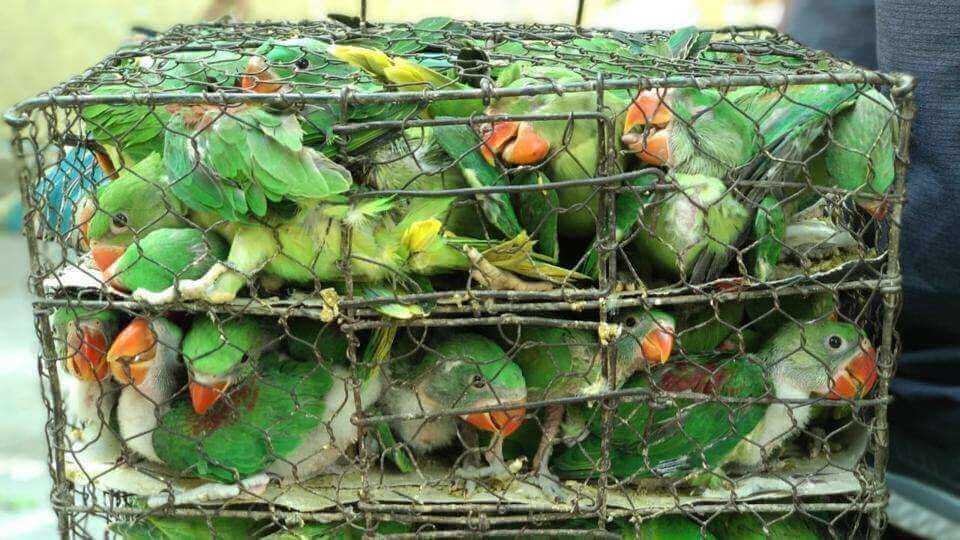 Credit: CITIES
These birds were captured and locked inside tiny metal cages. Instead of developing in the wild, they are being sold at the market as pets. Sadly, some newborn chicks were also found in the cramped cages and they did not survive the conditions.
Thanks to the Wildlife Crime Control Bureau, nearly all of the birds have been taken veterinarians to receive necessary treatment and over 500 tiny lives have just been saved.
India: around 550 protected Indian birds rescued from Kolkata's illegal pet market https://t.co/25DvWKAx5p via @htTweets #wildlifecrime pic.twitter.com/ftKg8kWyt3

— CITES (@CITES) April 8, 2019
In recent years, West Bengal has emerged as a major market for wildlife smugglers. But luckily, authorities have already arrested nine bird traders, aged between 18 and 32 years and they will be produced in court shortly.
We believe that birds or wild animals should not be reared in any type of cage as it can cause unnecessary distress and suffering. We are calling for a change to protect animals from cruelty and abolish these horrific cages. And after everything they've been through, these poor birds will keep their freedom.
h/t: The Dodo