After a long time in a shelter, this adorable pup finally found his forever home where he could finally live his life the way a dog is meant to live. And nobody could imagine how great his joy was when he came to his new home. It is priceless!!!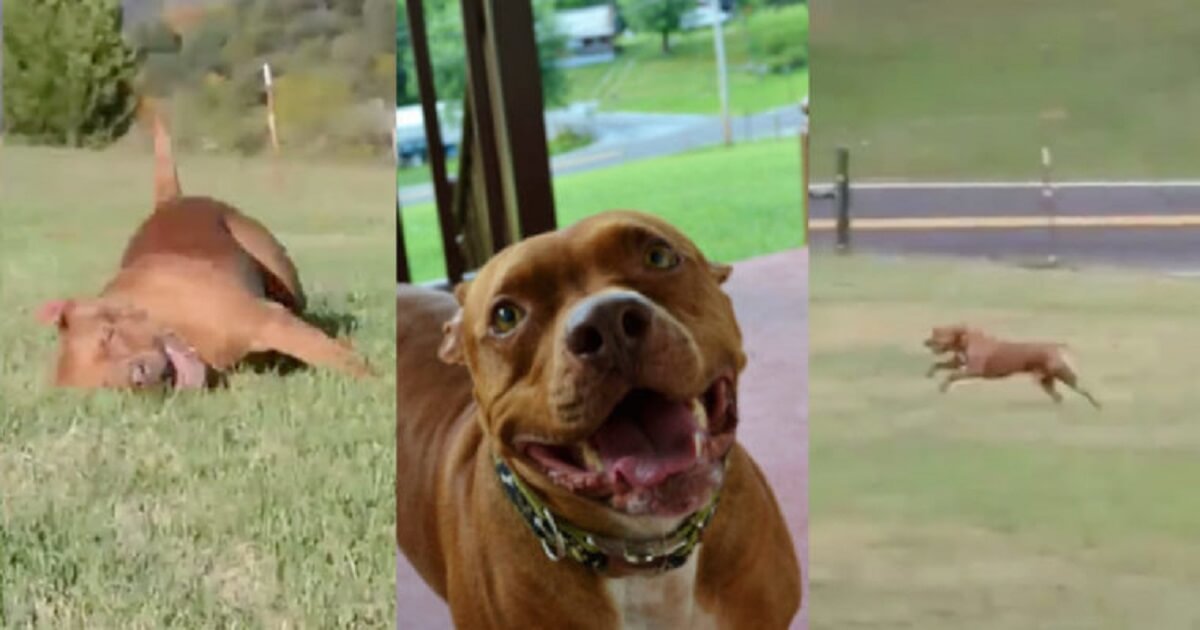 Image Credit: Video Screenshot
The pit bull named Hooch had a life of neglect in the past, so when he moved into his new home, he was so happy and could barely stay still. He now has a big yard to roam freely and a roof over his head for the rest of his life.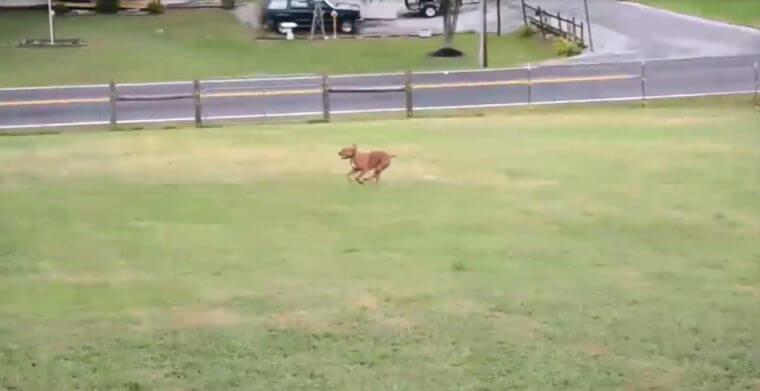 Image Credit: Video Screenshot
Nobody could imagine the excitement he feels, but he's letting it all show in this adorable video. Get ready to see the exact moment the dog realized he finally found a good home with wonderful owners. Hooch the pit bull shows us the definition of pure happiness and the importance of having that place to call home.
Watch the video below for Hooch's reaction.
What's better than a Hooch zoomie on Thursday….two Hooch zoomies….this one's for all you zoomie nuts….BOL…mom had a close call in this one…I done told her to stay on the porch….if she can't zoom with the big dogs….BOLHooch 🙂

Posted by Sammie The Pit Bull & Hooch on Thursday, July 2, 2015
While Hooch's story has a positive ending, sadly, there are millions of shelter dogs like him desperately awaiting their owners. So, if you want to help or adopt them, you can visit a local animal shelter and give them the loving life that they deserve.
If you love this story, please share it with your friends and family members!
H/t: Facebook/ Sammie The Pit Bull & Hooch