This is the fascinating moment a cat accompanies his owner for an improvised duet in a car. During the video, you can see two Norwegians and their cat Oscar were singing the song "If You're Happy And You Know It", a simple song with the familiar tune that we often sing with our kids.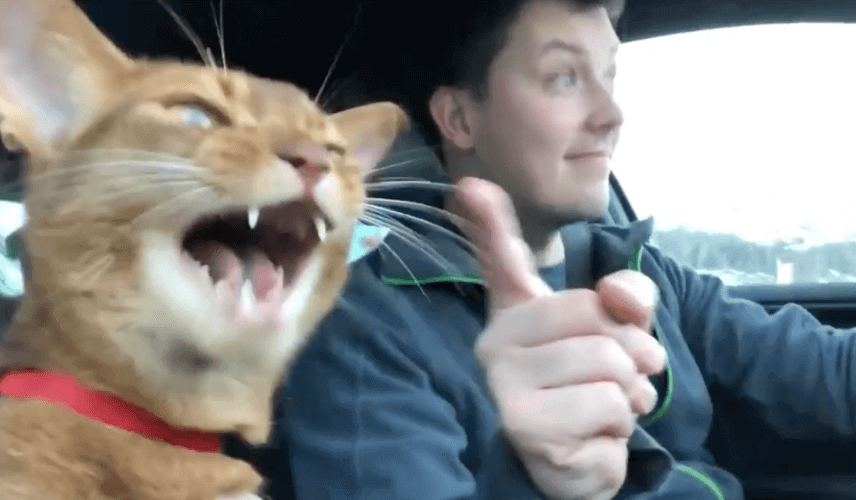 Image: Youtube Screenshoot
The owners said that they sang to pass time, and suddenly their cat Oscar wanted to nail his part in the song and the results were spectacular.
Watch the video below:
We would love to know how the owner trained Oscar to meow at the right time, but until we find out, we'll keep singing along with this adorable kitty. If you're happy and you know it, say meow!
What do you think? Please share this video with your friends and don't miss our next posts!
Sourse: Youtube