We all want our cats to live forever because they are a part of our families. But sadly, they often have short life spans (10 to 14 years). So, when Luna the cat from Charlotte, North Carolina, turned 15, her family wanted to do something special to celebrate her 15th birthday.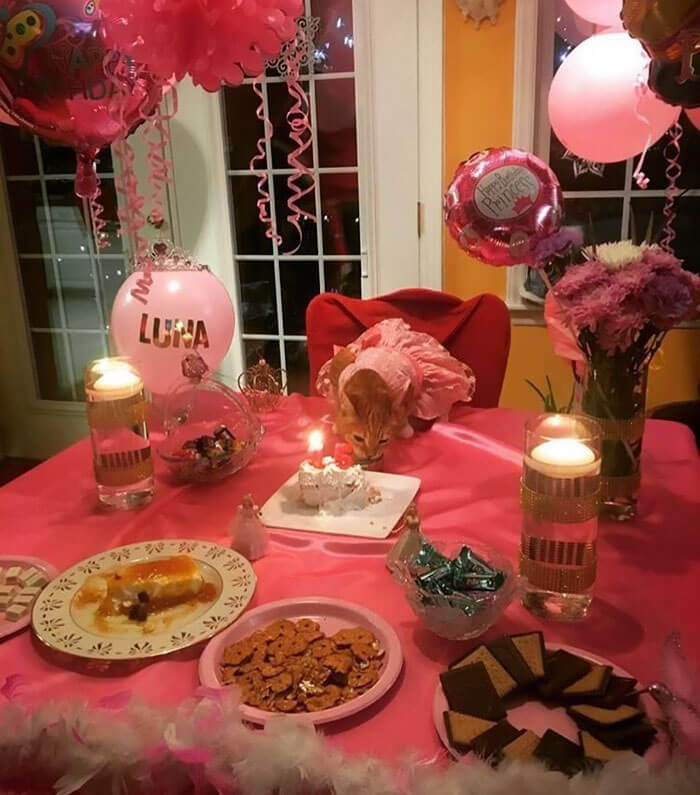 Because of loving and cherishing her so much, Luna's family decided to give her a surprise quinceañera. This is a cultural tradition and rite of passage that marks a girl's 15th birthday and is celebrated with a huge party.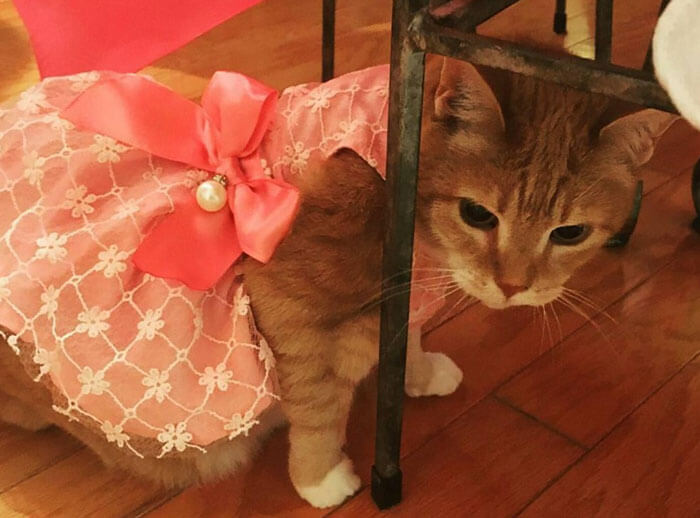 Luna was found wandering on the side of the road when she was just 3 weeks old. Olavarria's family rescued her and took her into their loving home. She has always been an affectionate lovebug, so the family has spoiled her with endless love and attention ever.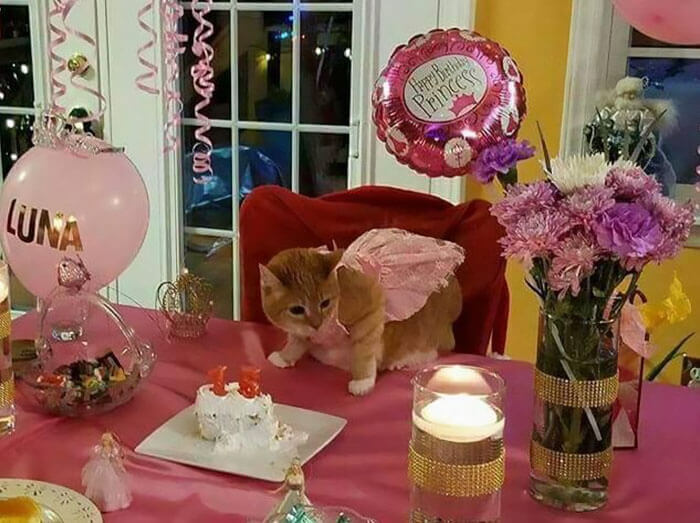 "We have spoiled her with abundant love and she has outlived all of our pets. On her 15th birthday we decided to give our little cheese ball a surprise quinceañera," Angel Olavarria, Luna's brother, told The Dodo.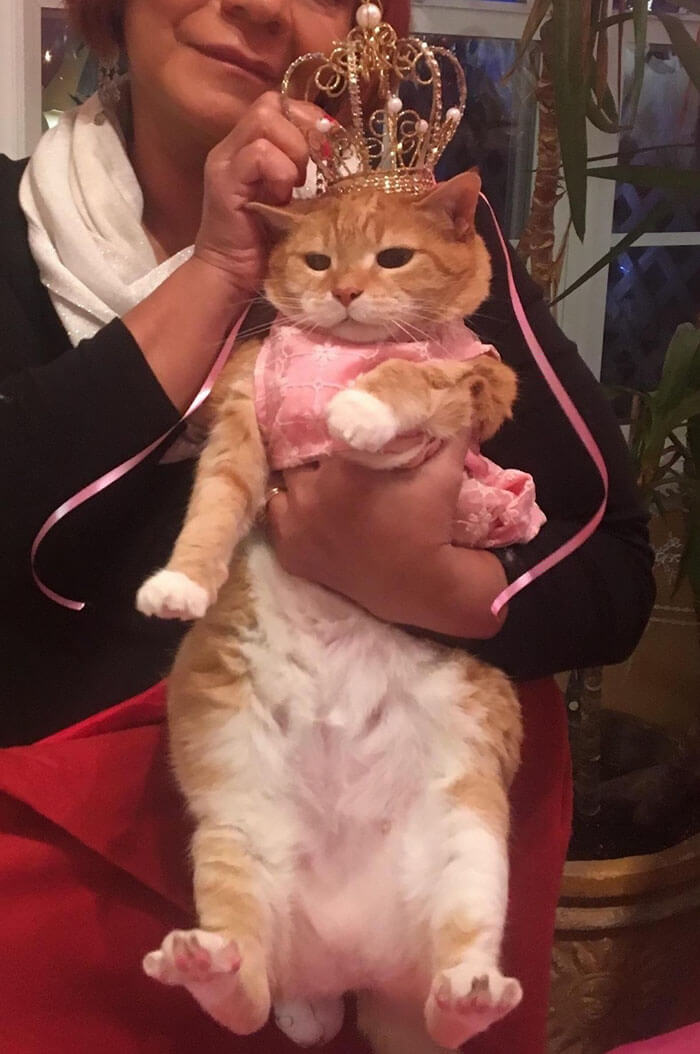 Olavarria's mom began working on plans for the party and prepared lots of food, a cake, decorations, a guest list, and so on. Luna even had a perfect dress like every other 15-year-old girl would.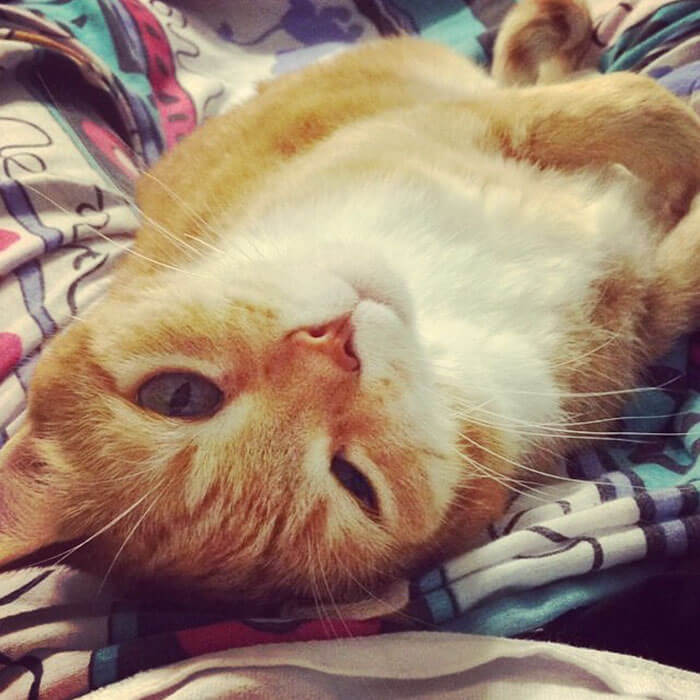 "My mom found the dress on Amazon," Olavarria said. "I totally thought my mom was joking when she said she was going to order a dress for her, but my mom never jokes about our pets."
There were 12 family members and friends in attendance, and all of them were so happy. Even Luna had fun, especially when she got her own special treat.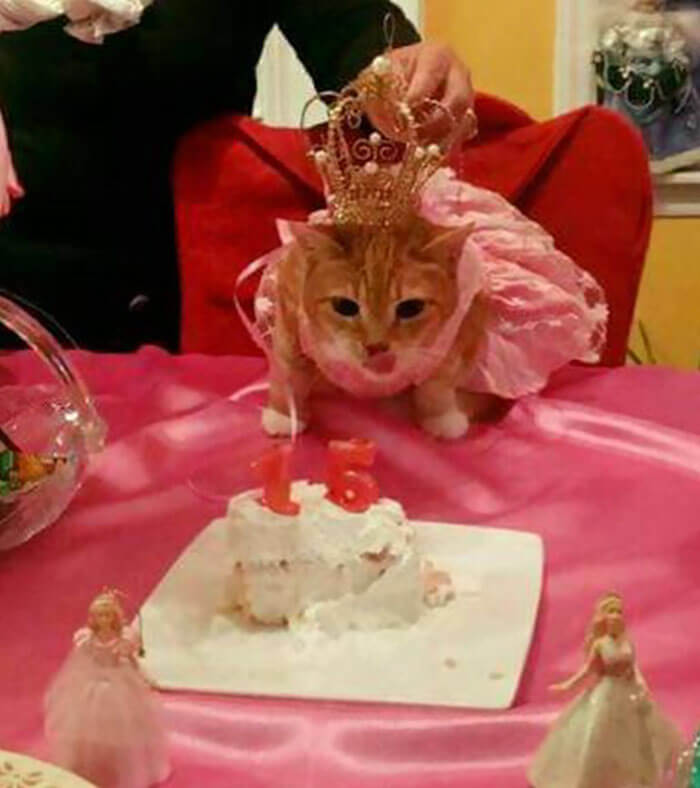 "She was such a good sport through the whole thing that we think she actually knew we were celebrating her," Olavarria said "She loved it even more when we opened up a nice can of tuna for her."
If you love Luna and want to see more her photos, you can follow her on Instagram. Feel free to share and don't forget to let us know your thoughts in comments!