Big dogs can often get a bad reputation for being tough and scary, but in reality, many are actually sweet and gentle. They can get along with humans and other animals that come in all shapes and sizes. And Ruby Jane, a 5-year-old Bloodhound, proved that he is an affectionate dog who loves everyone and kittens, especially rescued kittens.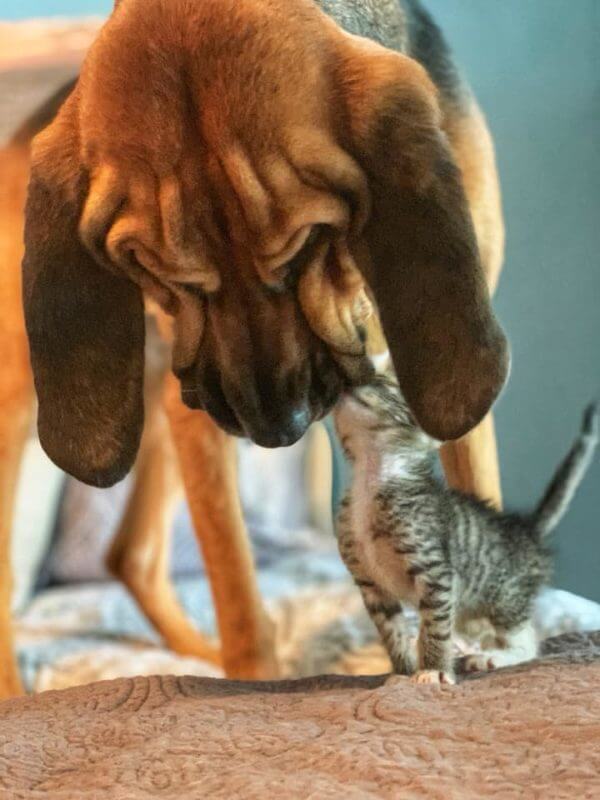 Image: Stephanie Vice Facebook
Jane's owners, Stephanie Vice, a veterinary technician and her husband, Matthew, often foster kittens at their home in Lakeland, Fla. For this reason, the rescue dog has many chances to meet and live with fostered furballs. Amazingly, Jane always loves all of the kittens and takes care of them as if she is their big sister.
"Ruby Jane is a very playful dog and is very good with all of the foster kittens," said Vice.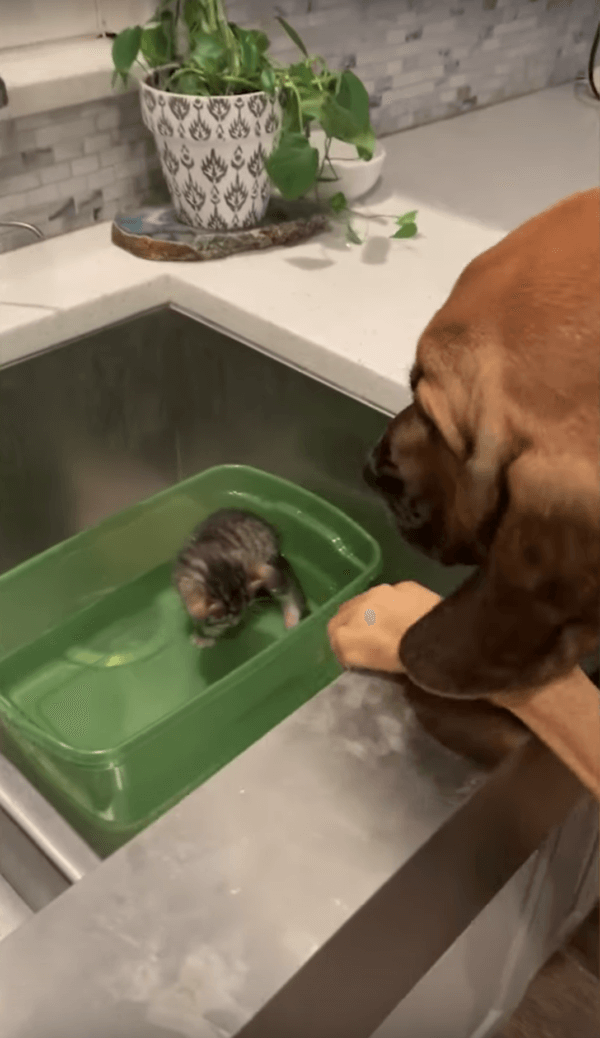 Image: Screenshot, Caters Clips YouTube
Throughout her life, Ruby Jane has lived with more than 100 different rescue kittens. However, she has become very fond of Bodie, a rescue 5-week-old American Wirehair kitty. Even though Ruby Jane and Bodie are two very different creatures, they prove that a true friendship has no limits.
Vice brought Bodie and his two siblings home from the SPCA Florida no-kill shelter. Since the kittens are so young, the couple decided to foster them until they are old enough to be put up for adoption.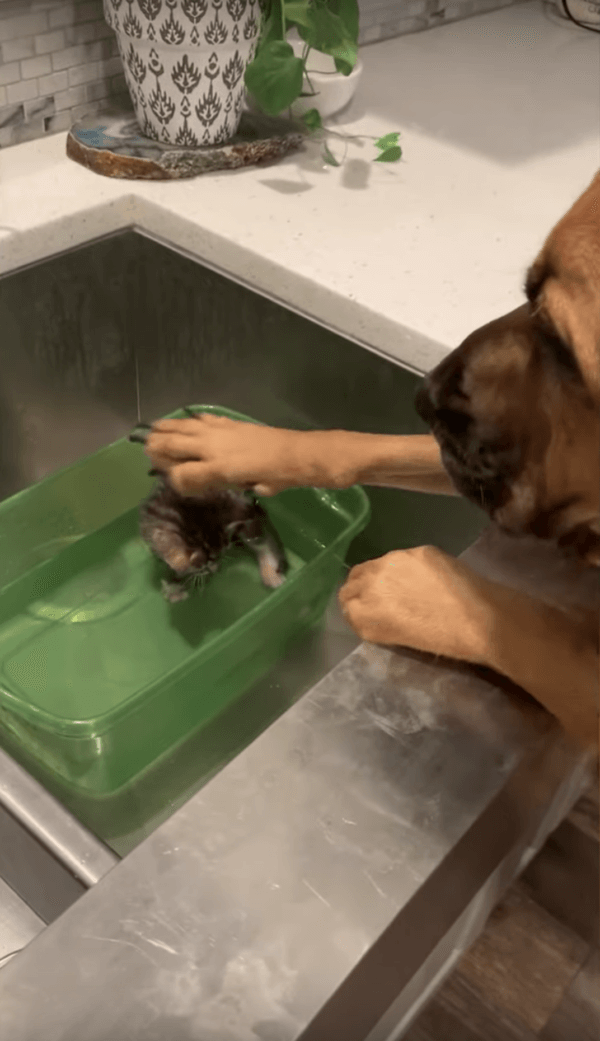 Image: Screenshot, Caters Clips YouTube
As the kittens do not have a mother, Ruby Jane does her best to care for them. This was shown in a recent video upload by Stephanie of the dog comforting Bodie during his stressful first bath last week.
Watch the video here:
As you can see in the video, Bodie is taking a bath, and he is shivering. Luckily, Ruby Jane is right beside him, comforting him throughout the whole process. Not surprisingly, the video quickly went viral and people can't get enough of it. After all, who doesn't want to see a big dog comforting a small kitten during its bath?
If you love this video, please share it with your friends to brighten up their day. We hope that Ruby Jane's kind actions can help to encourage others to spread kindness as well.
H/T: iHeartDogs