A police officer named Wallace in Arkansas has been sacked after being caught on camera shooting a barking Chihuahua while on duty.
As you can see in the video posted on Twitter, Wallace asks a resident, Doug Canady, to come to the road to speak with him, but Canady declines. So, the deputy begins walking to Canady as his dogs begin barking and running near the deputy's feet.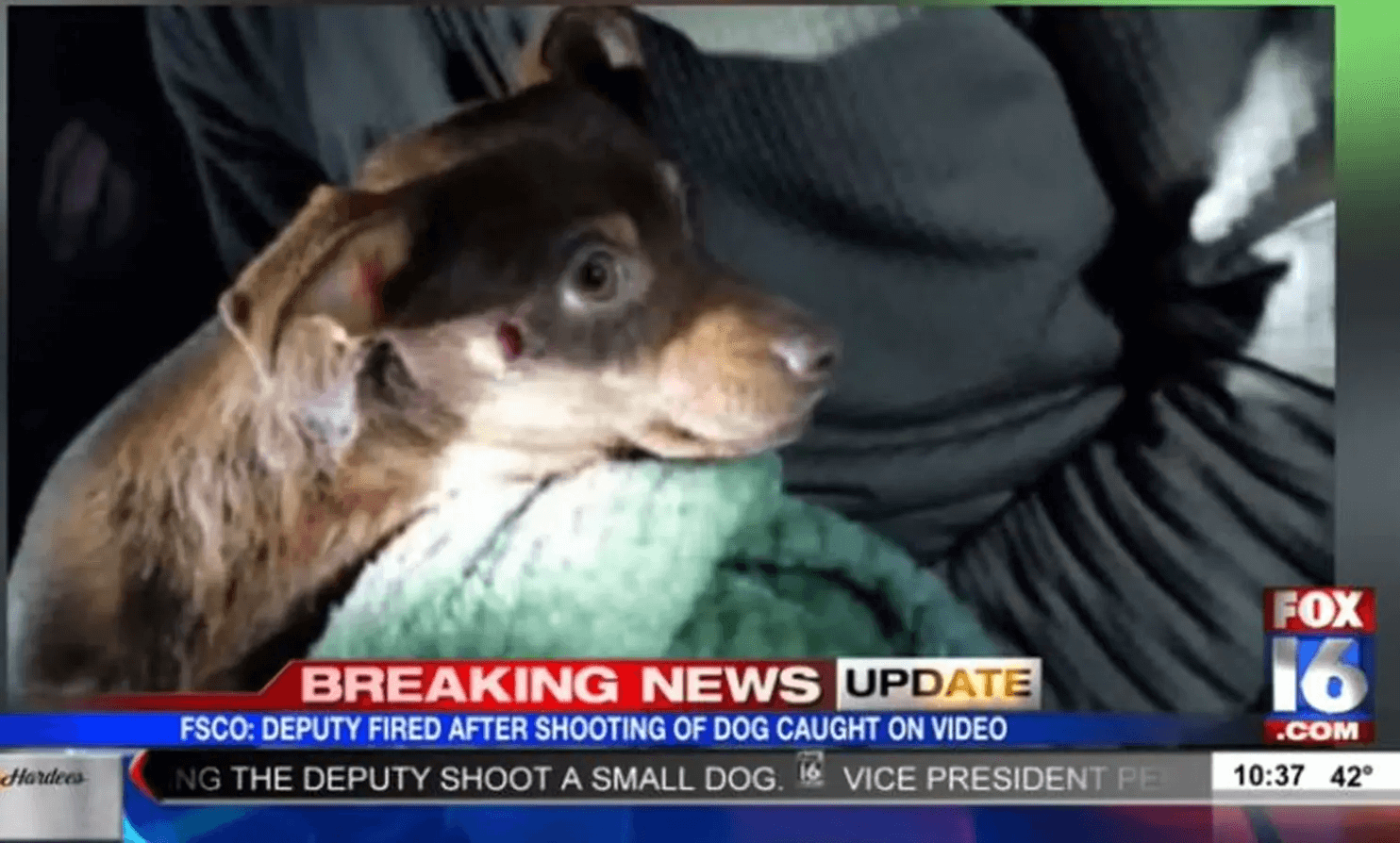 Image: Screenshot
That's what they do when strangers approach their owner. Sadly, the officer then opened fire on the head of a dog named Reese, the small dog begins shrieking and can be seen rolling in the grass.
In response, Mr. Canady can be heard shouting: "Are you f****** kidding me? You're f****** kidding me."
The deputy replies: "I told you."
Faulkner County Sheriff Tim Ryals said in a statement Saturday that deputy Keenan Wallace was fired after actions that "fell short" of standards of the department. "I believe there were numerous opportunities to de-escalate the incident," Ryals said.
I'm following the story today surrounding the chihuahua shot by a Faulkner County Sheriff's Department. I'll be providing information as it becomes available #ARNews https://t.co/dQWinTwTV6

— Shelby Rose (@KATVShelby) January 5, 2019
"I hold my Deputies to the highest of standards to protect and serve the residents of our community. Unfortunately, a deputy fell short to those standards," Ryals said.
Reese has since been taken to a veterinarian and underwent surgery. Thankfully, he survived the shooting but required surgery for a shattered jaw and a feeding tube to eat.
On Saturday, Canady shot a video of himself with Reese's at the hospital. "My heart broke when he shot her. What did that poor dog do?" Canady said.
"Our Department is [saddened] about this incident and apologizes for any distress and disappointment this incident has caused anyone who was affected by this disheartening event," the sheriff wrote. "We will keep Reese's in our thoughts through the recovery process."
h/t: The Washington Post