Our pets are amazing as they give us so much happiness in life. Sadly, our 4-legged companions live infuriatingly short lives. So, pet owners wished their beloved companions could live as long as they did.
With this compilation, we want to help you see the importance of pets who love you with all their heart and don't ask for anything in return. Besides, it reminds us to treasure every moment with our loved ones. Don't feel annoyed by your cat demanding 'too much' attention or your dog wants to go to the park with you as they won't be around forever!
Scroll down to enjoy!
h/t: Bright Side
#1. "My beloved cat is turning 20 today. She lives with my parents, and I'm driving over to congratulate her."
#2. "My 16-year-old dog can't walk anymore, but we hated the idea of going on a family outing and leaving her behind!"
#3. This lady still looks fantastic at the age of 23!
#4. A dog named Maggie enjoys a delicious steak on her 16th birthday.
#5. "7 years ago, I decided to adopt the cheapest cat in the shelter. This guy proved to be the best $10 I've ever spent. Meet Hank, age 12!"
#6. "My dog is 17. People often say that she looks like an ugly rat. But, to me, she's the sweetest pet in the world!"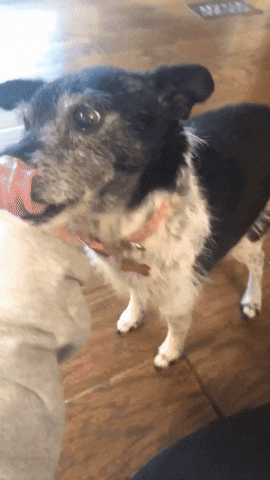 #7. "This guy is 15 and he's only getting cuter with age!"
#8. "My darling girl is 15 today!"
#9. "This 14-year-old beauty is named Marceline. I love her with all my heart!"
#10. "Meet Roksi! She's a 16-year-old mixed-breed."