For a 1-year-old unnamed Chihuahua who was dumped by her owner without any reason, an animal shelter may be a good place to live and recover. However, it is unlike anything you will expect. As soon as the poor dog entered the shelter, she was greeted with the noise, chaos, fear and acrid smell of dogs in varying degrees of decline.
We have no idea why her owner didn't want her anymore, but sadly when the owner drove her to the Carson shelter and handed shelter staff nothing more than a bag of toys. Even worse, Chihuahua the dog is not adjusting to life in the lonely shelter.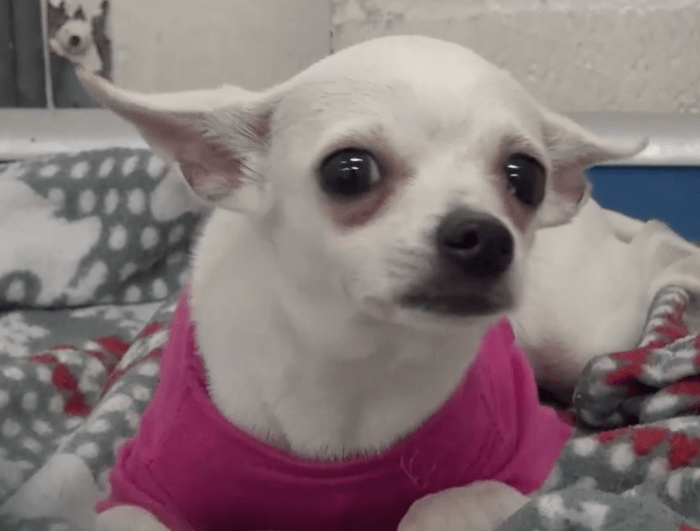 An anonymous source of the shelter said that before this poor pup goes to sleep, she can be heard gently weeping. The heartbreaking sounds are made so gently because she does not want to disturb the other animals sleeping next to her. Her little chest compresses up and down and she sobs quietly each night.
"I am described as a female, white Chihuahua – Smooth Coated. The shelter thinks I am about 2-year-old. I have been at the shelter since Jan 20, 2017. I don't have much time left. The shelter is full."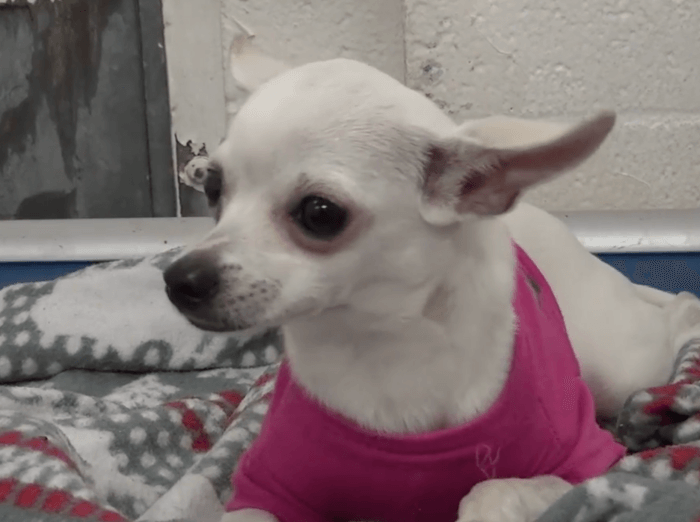 The Carson Animal Shelter workers placed a little pink sweater on the dog, but she continued to be fearful and shake. Thankfully, she was adopted and found a forever home! Thank God she's found a home! Whoever surrendered her, I hope karma finds its way back to them…heartless!
Please share to pass on this story to a friend or family members!